The LD Coach's presentation was very inspiring. Real! It was encouraging to see how all the attributes described pay off.
Our kids can achieve if we believe in them.
                                                                                                                                Carolyn Harris
                                                                                                                                Special Education Coordinator
                                                                                                                                Atlanta Public Schools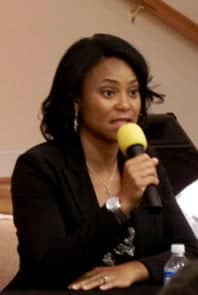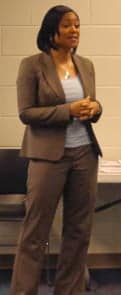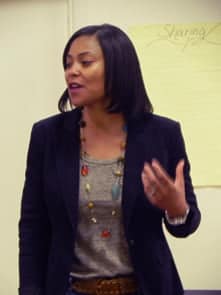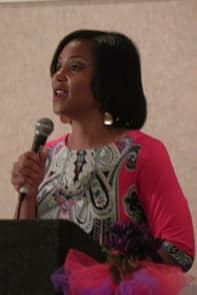 Cindy is available to speak to audiences of all types on an array of topics and presentation formats.
Who Should Book Cindy?
Schools – Elementary Schools, Middle Schools, High Schools, Private Schools
Colleges and Universities
Summer Programs
Book clubs
Youth Groups
Churches – Youth Programs, Women's Ministries, Full Congregations
Parents of students with learning disabilities to be inspired by a Dyslexic speaker
Any audience that can appreciate an INSPIRATIONAL story of overcoming obstacles in order to triumph in life!

Most Popular Speaking Programs 

My personal story of how I was diagnosed as Learning Disabled in Fourth Grade, the trials and triumphs that followed and what I've learned about overcoming challenging times, learning to appreciate my unique learning and the people who made a difference in my life along the way. Inspiring and eye-opening. This presentation can be customized in a myriad of ways to suit your group.

Success is measured by more than just academic performance. Participants will learn the six attributes that predict future success for individuals with learning disabilities (LD), which have little to do with IQ. Understanding and developing these success attributes can aid in a student's development and improve their ability to overcome the effects of LD on their lives. Case studies of students I've taught over the years will be used to highlight successful outcomes in school and life for individuals with learning disabilities.

This workshop is designed to help students truly get an understanding of their disability and unique learning needs. It provides opportunities for students with disabilities to explore issues of self-awareness and how they learn best. Students will learn to take control of their M.U.L.E.S. (My Unique Learning and Educational Supports) so that they can lessen the effects that having a learning disability have upon their education and life.

Participants will answer the question, "Who am I?" Seems simple enough, however, people, young and old have been impacted as a result of allowing society to define who they are – by default styling their identity. Many of us have learned to place our value on material things, which we use to validate who we are. Eye opening and inspiring.  This presentation can be customized for both secular and non-secular audiences; females or both males and females.
Other Speaking Topics
Commencement Exercises
Keynotes
Athletics
Goal Setting
Overcoming Fear
All Thing Special Education
Beauty Inside & Out
Self-Publishing
Creating a non-profit
Don't see what you had in mind? Cindy can customize a presentation or workshop just for you.
What To Expect When You Book Me:
Prompt, professional and cheerful responses to your calls and emails
A personal phone call or text from me prior to your event to discuss any concerns and answer any of your questions
If your event is open to the public, it will be promoted on this website, as well as through Facebook and Twitter
Video Clips
Thanks for thinking of me for your next event!