Intervention for Dyscalculia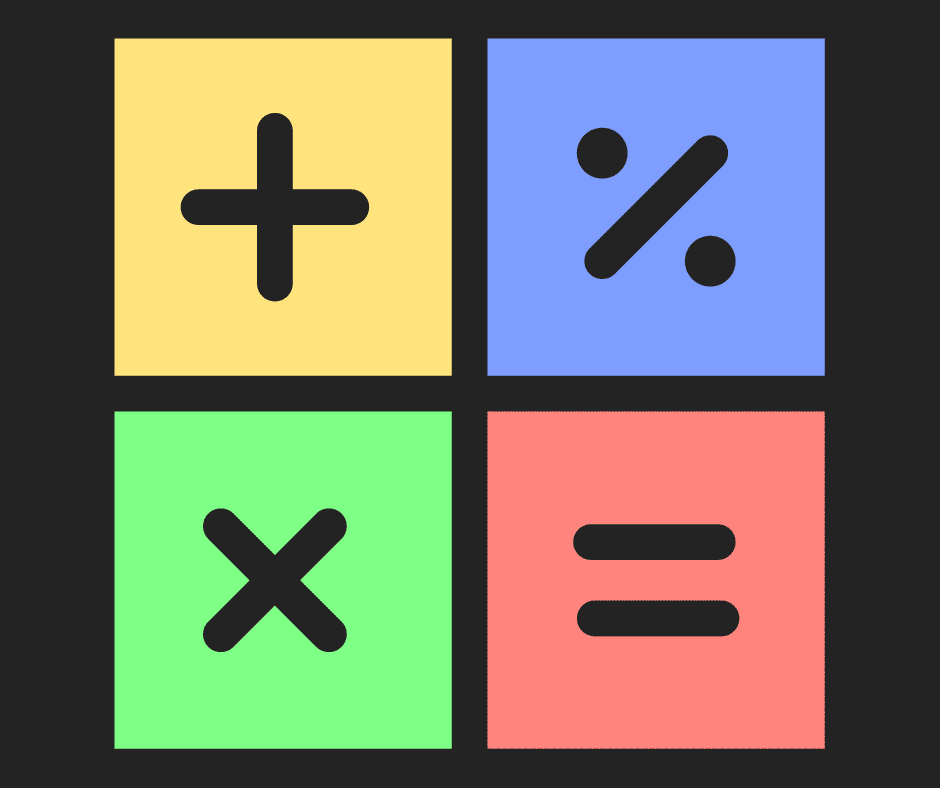 The question that I get asked the most is, "What are the best intervention strategies for Dyscalculia treatment?
Well actually, before the question is asked, the following statement is made:
"All I ever hear about Dyscalculia is the definition, signs, and characteristics. I need someone to tell me how to fix it. What are the best intervention strategies for this math disorder?"
The truth is there are no quick fixes. There is no magic pill.
Truth be told, people are often impacted throughout their life. Unlike Dyslexia, Dyscalculia is less talked about, less studied, and less diagnosed by name.
But there is hope! I will share some very effective, time-proven strategies with you. I will also share tools that you can invest in.
These tools will help you support your learner or improve learning for yourself.
Before you start investing, take the time to understand why and how these tools can help individuals with math disorders.
Finding the right tools and strategies is usually trial and error.
Like many learning disabilities, using accommodations and specialized instruction can lessen the impact that Dyscalculia has on one's life.
There is no straightforward treatment for Dyscalculia. Educators, parents, and adults need to be taught strategies to help them to be successful in their everyday life.
I will explain what I think are the best intervention strategies around today to support those who are dealing with Dyscalculia. First, let's define what Dyscalculia is.
Dyscalculia Defined
To be sure you understand what Dyscalculia is, it's a specific learning disability that impacts an individual's ability to do basic math. It has been wrongly called number dyslexia.
For example, many people with this math difference have problems with calculations dealing with addition, subtraction, multiplication, and division.
This difference impacts them in the school setting and eventually the workplace and home life.
Taking a look at this video may help your understanding also.
Now that you understand what it is, let's discuss some strategies that will help you to be successful despite the impact of Dyscalculia on your life. And although I discuss these interventions from a teacher/parent perspective, adults with Dyscalculia can glean some helpful tips too.
5 Best Intervention Strategies For Dyscalculia
Teach Growth Mindset
It should come as no surprise that for some learners school can be discouraging. Even the workplace can be non-forgiving to those with math challenges.
It can make some feel alone and inferior. To combat this, having the proper perspective always helps.
No one likes to fail. But failure is a part of life.
If you are someone with a learning difference, you are sure to experience it and sometimes often. That is why our perspectives have to be different.
Teaching and developing a growth mindset is one of several key intervention strategies for Dyscalculia.
A growth mindset teaches what I call how to fail well. In short, it teaches us to learn from failure and embrace it. As s a result of learning from that failure improvement often follows.
It's extremely important to understand how continued failure generally impacts students. Students who continue to experience unexplained failure gradually disengage.
Teachers and parents must always be on the defense to protect a student's self-esteem.
It's imperative that students' efforts in tackling math outweigh output or grades.
In this way, it helps to reinforce that a person's self-esteem is centered on the belief that one's ability can be developed over time with dedication and persistence.
More importantly, it helps them to weather the stormy sea of "not getting it."
I never like to sound so final, but we never prepare people with learning disabilities for the reality that they may never "get it" to the degree to which they may need it or want it.
That is not to say they will not be successful. It just means that they have to be able to embrace failure and never give up.
A perfect example would be someone with a reading disorder. Maybe they can't decode their master's level textbook, but they still can access the same information by listening to it read to them.
It's not that simple in math, I know. However, I can't tell you the number of people I've encountered who quit higher education because they couldn't "get it."
They couldn't "get it" enough to pass the class.
But on the other hand, I've heard the stories of people who said, "I knew I couldn't do that math. But I stayed in the professor's face asking for help. I never did get that math to the level I should have. However, I was happy to get that "D" I know my professor help me out."
The difference…one gave up while the other never stopped and a way was made out of no way.
Dyscalculia Treatment: Provide Multisensory Instruction
One of the best ways to instruct those with any learning disability, including Dyscalculia, is through multisensory instruction.
Some people may associate multisensory instruction with reading. However, subjects like math can benefit too.
Multisensory instruction is a way of teaching that engages multiple senses simultaneously.
One of the best, most innovative programs that I've come across to help students with basic multiplication facts is Times Tales.
It's a story-based program that helps children memorize the times' tables.
It's visual and it's auditory! The students simply watch the stories and they eventually start to memorize the tables. It's almost effortless!
In an independent study of Times Tales, "All the students with learning disabilities noted an average increase in score of at least 70%."
This study was conducted and independently published by Florida National University.
What makes Times Tales even better is that it's cost-effective. As an adult, I really enjoyed watching the stories with my daughter and inadvertently brushed up on my facts too.
That is a win/win.
I actually reviewed Times Tales. Take a look below.
Using manipulatives to aid in multisensory instruction is great too. Many teachers use base 10 blocks to help students gain number sense.
I've started using a math curriculum called Math U See. It goes from K-12 and has proven to be one of several best intervention strategies for Dyscalculia.
It's perfect for homeschoolers and smaller private schools. Of course, it can benefit all students in all schools, but using an unapproved curriculum in public schools can be an issue.
I did a review of the premier level of Math U See. Feel free to take a look at it below. You will get a good feel for the program and how it works.
If you are interested in the curriculum you can learn more at their website; however, I've found many of the levels on Amazon too. So compare the pricing before purchasing.
Dyscalculia Treatment: Assistive Technology
When we teach students who have learning differences to use assistive technology, we level the playing field a little bit more.
It can be a little tricky with math in the early grades. The reason is that we eventually want students to be able to recall basic facts. And not just use a calculator.
For this reason, especially in the early grades, students are not generally permitted to use calculators while practicing classwork.
However, I feel it has to be a very careful balance for students who have Dyscalculia.
It's important to know and understand exactly where your child is having problems with math. This will help assess what assistive technology might be best.
Also, it will assess when and how to use this technology, particularly the use of a calculator.
If your student is having problems with basic calculations and math operations I would consider using a calculator. It can be used as a tool for self-correction.
It can also help students to understand how they arrived at the answer. However, understand the goal is to get them to be able to do basic math without the calculator.
So, you want to continue to assess if the use of the calculator is helping in that regard.
Other assistive devices that you may or may not be aware of includes an abacus, number lines, graph paper, talking clocks, and magnetic fractions and bars.
Make Math Visual- Intervention Strategies For Dyscalculia
Although the goal is to help those with learning disabilities to be able to make sense of math…gain good number sense, the fact is numbers don't make sense to those with dyscalculia.
Instead of being concrete, numbers are abstract to these learners.
Numbers to those with Duscalsus can be as abstract as your favorite painting with random marks and lines here and there.
Unless you are one of the ones who can appreciate the beauty in those marks and lines, you just don't "get it."
So a good way to help make math more concrete and less abstract for these learners is to teach by writing step-by-step sentences.
This will help the learner to make connections and increase their chances of "getting it."
I often demonstrate problems by writing the step out followed by the numbers. It helps with actually seeing the relationship between the mathematical steps.
I remember I shared this with a gen ed co-teacher I was assigned to for an inclusion Algebra class.
She looked at my notes and said, "This is all nice and everything, but I am not doing all that." (Insert sad face.)
This will require a little more work on the part of the teacher; however, I feel that every student is worth that extra effort.
The benefits to those who already have struggled with math are just too great not to do it.
This will help them gain a conceptual understanding of mathematics and it will aid in information going from their short-term memory to their long-term memory.
Another thing you can do is to use pictures to illustrate the problem.
Using pictures, charts and graphs help to increase the chance of the students seeing the relationship and ultimately aiding in the understanding of the concept.
In fact, data shows that we are able to retain better when information is present in picture form.
The BEST Dyscalculia Treatment: Allow Students To Work Within Their Strengths
This is so underrated and the last of the 5 intervention strategies for Dyscalculia we will discuss.
We always seem to highlight or focus on students' weaknesses. We hardly ever put that same focus into celebrating their strengths.
Allowing students to work within their strengths builds confidence. It helps them to not magnify their weaknesses.
One way I give students opportunities to work within their strengths is by using a technique called BAWD (Build, Act, Write, or Draw).
This simple concept allows students to show their knowledge of any given topic or concept by selecting how they represent it.
They can build a model or act out a part. They can write about it or produce a drawing.
The overall purpose is to give students an opportunity to select how they demonstrate their understanding of a certain topic in a creative way.
Allowing students to showcase their knowledge from a place of strength will help students to develop grit to tackle the things they can't do as well.
Wrap-up: 5 Best Intervention Strategies for Dyscalculia Or Treatment For Dyscalculia
We discussed the following intervention strategies for Dyscalculia:
Teach Growth Mindset
Provide Multisensory Instruction
Allow Assistive Technology
Make Math Visual
Allow Students to Work Within Their Strengths
Although these are what I feel are the best intervention strategies for Dyscalculia right now, still, more than anything students need your support.
There are few dyscalculia treatments and it can be emotionally draining to deal with a condition like Dyscalculia.
Help students embrace where they are while teaching them not to settle- always working to get better.
Remember! Conditions like Dyscalculia are life-long, but they don't have to prevent one from being all that they can be.
If you found this article helpful, let me know below. If you have questions or can share more strategies for dyscalculia that might work let me know below.
Disclosure: Please note that some of the links above are affiliate links and at no additional cost to you, I'll earn a commission. Know that I only recommend products and services I've personally used and stand behind. When you use one of my affiliate links, the company compensates me, which helps me run this blog and keep all of my in-depth content free of charge for readers (like you).