College Planning + Students with Disabilities!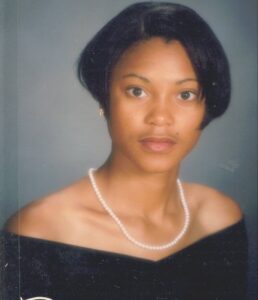 It's that time of year again! Students in general and students with learning disabilities specifically are gearing up to start another year of school. It is officially college planning season and you need help to make the transition easier because college planning for students with disabilities adds a few extra layers.
If that is you or your student(s), I am going to share 6 easy tips to help your college planning be much easier and less overwhelmed.
Get Organized
Identify at Least 3 Schools
Look for Scholarships
Write Essays
Ask for Letters of Recommendation
Review Records
I remember it like it was yesterday. In fact, the picture to your right is a very worried me. I wasn't prepared, at all!  I knew little about Dyslexia and even less about how to advocate for myself.
The last year as high school students isn't easy. It is a year full of many emotions and uncertainty about the future. Homecoming, Homecoming Week, Prom, Senior Night, visualizing graduation ceremony, worrying about passing all of your classes…
The list goes on and on of all the many activities and thoughts you will have during your last year in high school. There is simply so much to do and be a part of and so little time to do it.
If all that wasn't enough, you have lots of planning for college to do. Let's face it; the senior year is jammed-packed. So, you must not wait until the last minute to plan for college?
 6 Tips to Keep You from being Overwhelmed
The key to your success, without being overwhelmed, is to start planning for your last day of high school on the first day of high school. Here are 6 tips that will help you experience all the joys of being a senior yet successfully plan for college without getting overwhelmed.
If this isn't exactly the first day of high school, but more like the last day of high school or close to it, no worries. I got you!
Get Organized
Organization is an arch-nemesis of many seniors. So balancing school work, jobs, extracurricular activities, and college planning is tough, but a must. I suggest identifying organizational strategies that work well for you. There are a ton of tools and strategies out there. The key is to find the most effective for you and make it your own.
You can find a list of apps here that assist with anything from organization to notetaking.  I highly recommend taking a look and trying some out. 
Identify at Least 3 Schools
Attending the right school is extremely important. Not all schools are created equal, especially considering the amount and type of services and support for students with learning differences the school may offer. You should select at least 3 schools. When you select these schools, keep in mind your strengths and weaknesses and whether or not the school can successfully support your weaknesses. Make sure you visit (if possible) the schools and select your choice before the first semester ends.
Look for Scholarships
Part of college planning for students with disabilities is also looking for scholarships. I think most people will be shocked to know how many scholarships are out there for students with learning differences. For so long, many of us have been unsuccessful at finding a well-complied list of scholarships. Not anymore!! I recently came across the website, Affordable Colleges. It has a great list of scholarships for students with learning differences as well as those with physical disabilities. Check it out! You never know, you might find something. Also, The Rise Scholarship Foundation awards scholarships to students with disabilities as well. Check them out! 
Write Essays
You can count on every school and scholarship requesting some type of written essay. That is a given. I suggest taking a few weeks at the beginning of the school year and drafting several common essays frequently required by colleges. In addition, I would also write an essay discussing your strengths and weaknesses and how you're your weaknesses impact your overall learning. If you aren't comfortable talking about your learning difference, you should make the effort to become comfortable. In order for you to get any assistance in college, you will have to be able to article your needs yourself. Being proactive in this area- in general- is very necessary.
I will link a helpful video below. Be sure to watch it once you finished this article. 
Ask for Letters of Recommendation
Just as you can count on having to write an essay, you will have to provide letters of recommendation. The letters will need to come from your teachers, administrators, family friends, and even your boss. With all seniors needing these letters, it's good to select now who you would like to write your recommendation. Your next step will be to actually ask that person if they can give you a good recommendation. These people will appreciate not being asked at the last minute, so I suggest getting that done now.
Review Records
If you plan to self-identify (I hope you are) for the purpose of receiving accommodations in post-secondary education your psychological will need to be updated within 3 years. Even if your psychological report is within three years, I still suggest getting a re-evaluation. Talk to your parents and teacher about this as soon as possible.
Your senior year will go by really fast, make sure you are prepared for what lays ahead by being proactive. Here's to a new year and planning to attend college!